Ortovox Avalanche Rescue kit 3+
Et kvalitetsett vi håper at du aldri får bruk for!
På lager - Kan sendes nå!
Gratis frakt over 1000,-

30 dager åpent kjøp
Beskrivelse
Produktomtaler ()
Om Ortovox
Størrelsesguide
Bytte og retur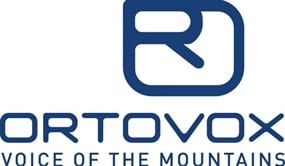 Ortovox Avalanche Rescue Kit 3+ inneholder søker, spade og søkestang.
3+ Søker
With the 3+ yo u are in charge ! The patented SMART-ANTENNA-TECHNOLOGY - with intelligent position recognition automatically switches to the best transmission antenna. You will be found easier. We make no compromises in terms of searching either. The 3+ is equipped with all the features of a modern, digital 3-antenna device. The illuminated real-time display tells you the direction, distance and number of victims. The patented circular display, combined with the intuitive search acoustics, leaves no doubt when operating in fine search mode. Once located, victims can be removed from the display using the flagging function. The motion-sensor-based follow-up avalanche switchover ensures additional safety. We have also thought about the future: the 3+ can be updated and protects the environment with just a single battery.
Beast - Spade
Our Beast stands for maximum performance in any type of snow. The scoop vanishes into every touring backpack saving space and offers an optimal ratio between weight and maximum rigidity. The T-handle and sanded grip enable economic shoveling. The oval shovel shaft makes the Beast not only stiffer but also extremely resistant to breakage.
240 Light PFA - Søkestang
The probe for all weight-oriented winter sport athletes. With 270 g it is the lightest pfa aluminum probe in the Ortovox probe range. With the pfa quick-release tensioning system and the rugged Dyneema draw line, it is ready for use in seconds and just as quickly collapsed again and put together. Slippage of the segments can be ruled out! At 240 cm the burial depth can be read on the individual segments. The grip sleeve made of EVA foam is very pleasant for practice. It is fits ergonomically in the hand and protects the palms from the cold.
Like all ORTOVOX probes, the 240 Light pfa is delivered with a practical quick-release cover.